LATER LIFE LENDING
Danny Hopwood is a specialist in Later Life Lending

Experienced
Danny has been an advisor at Bragagnini Associates since 2009 and has been in financial services since 1987.

He began his career at Barclays Bank and then worked in the City of London for over 10 years at leading financial institutions including John Charcol and Bluefin.

Passionate
Danny is passionate in ensuring his clients get unsurpassed levels of simplified advice. With so many Later Life Lending products in the market, Danny uses his wealth of experience in property finance and financial advice to make sure his clients and their families understand what can be a daunting, emotional and sensitive commitment.

Qualified
Danny is a member of the Equity Release Council and adheres to their high standards and codes of practice.

Danny Specialises In:

Equity Release
Letting you access the equity (cash) tied up in your home if you are over the age of 55.

RIOS
Retirement Interest Only Mortgages designed to help older borrowers who may struggle to get a standard residential mortgage.

Standard Mortgages
A standard UK mortgage, secured on a property which can be used either for a purchase or a remortgage.

[email protected]

07984 453745

01245 961161

Equity Release includes Lifetime Mortgages and Home Reversion Schemes. We can advise and arrange lifetime mortgages and will refer to an approved specialist for Home Reversion schemes. Additional Terms & Conditions apply for Equity Release products. Lifetime Mortgages are applicable to 55+ only, may affect state or means tested benefits and can affect the inheritance you may leave.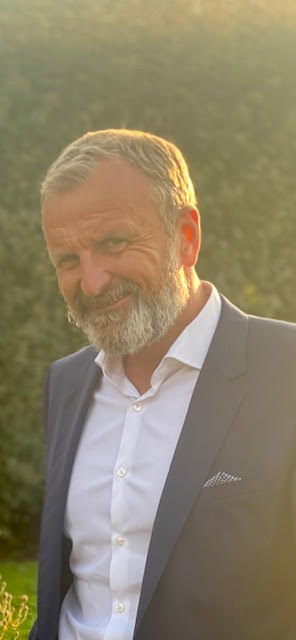 Later Life Lending Services

Lifetime Mortgages (Equity Release)

An Equity Release mortgage is a loan secured on your home. It is available to the over 55's and can be set up in various ways for instance 'interest roll up' where no payments need to be made or some lenders provide 'optional payment plans' which mean that the borrower has an option to voluntarily pay the interest either monthly or on an ad hoc basis . These loans are not income assessed but are underwritten on an applicant's age and value of their property. These loans are covered by the Equity Release Council standards and codes of practice.

These loans can be used in various scenarios with the most common being as follows :

Home improvements
Gifting children or grandchildren
To supplement retirement income
Repaying interest only loans
Repaying unsecured loans or credit cards
Going on holiday

Retirement Interest Only Mortgage

These are relatively new types of residential mortgages. They are in most cases for the over 55's, they differ from a Lifetime Mortgage in that they are income assessed and the interest only payments will need to be paid on a monthly basis . The loans are open ended i.e. they have no end dates like a conventional mortgage and are usually similar standard products i.e. 5 year fixed deals or tracker mortgages.

Standard Residential Mortgages

As some lenders will now allow standard mortgages up to as high as 80 years of age, some clients may fit these types of loans. These loans will usually need to be set up on a capital and interest repayment basis and a monthly payment must be paid.

Think carefully before securing other debts against your home. Your home may be repossessed if you do not keep up repayments on your mortgage or any other debt secured on it. There will be a fee for mortgage advice. The precise amount will depend upon your circumstances; however, the maximum fee will not exceed the greater of £1500 or 1% of the loan amount.

Bragagnini Associates Mortgage Solutions Ltd is an appointed representative of HL Partnership Limited, which is authorised and regulated by the Financial Conduct Authority. Bragagnini Associates Mortgage Solutions Ltd is a company registered in England and Wales with company number 06681315. Registered Office: 3rd Floor, 70 Gracechurch Street, London EC3V 0HR

The information contained within this website is subject to the UK regulatory regime and is therefore targeted at consumers based in the UK.

© 2022 Bragagnini Associates Mortgage Solutions